T/IT : Regarding Intolerance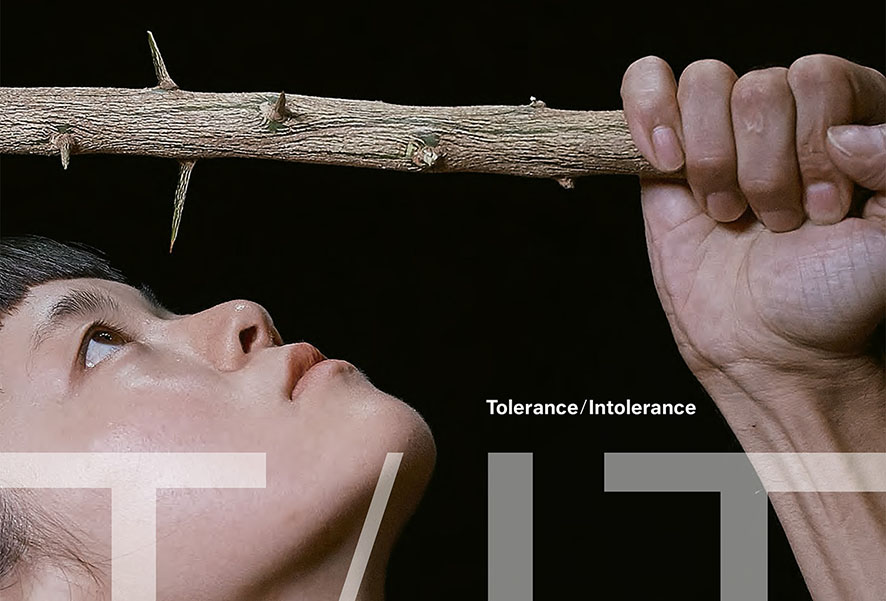 Monochrome Circus + Kinsei R&D
T/IT: Regarding Intolerance
Tolerance / InTolerance
It is said that archaic humans did not evolve for five million years.
When homo sapiens appeared, they began slaughtering other animals.
Their hands and knowledge turned into "power" and produced even greater power.
Ingenuity promoted the progress of civilizations.
Eventually, humans began worshipping almightiness.
In parallel, prayers and rituals were performed to create strong bonds and they were immensely effective in creating a unified community. Those who believed in other gods were oppressed brutally.
The concept of "tolerance" had to be developed to allow coexistence with others.
Communities eventually became nation-states, the highest authority reigning over all other social groups, and monopolized violence.
Humans cling to violence. As nation-states, communities increasingly justified state violence.
Weapons evolved from blunt instruments to sharp objects and finally to firearms.
Creativity and cruelty are inextricable fruits of the same tree.
Is it necessary, however, to be swallowed by violence?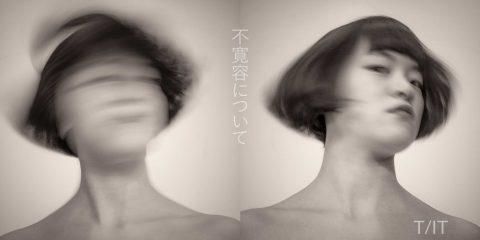 Date & Time:
March 10th (Fri) 20:00
March 11th (Sat) 15:00 & 19:00
March 12th (Sun) 15:00
*The reception at the theater opens 45 minutes prior to performance time. The door opens 15 minutes prior to the performance time.
*Children under 12 are not admitted.
Venue: Kyoto Art Center
Address: Yamabushiyama-cho 546-2, Nakagyo-ku, Kyoto
Telephone: 075-213-1000
Website: http://www.kac.or.jp
Tickets: Adults ¥3,500 (Adv. ¥3,000) / Students ¥3,000 (Adv. ¥2,500)
On-Line Reservation (only available in Japanese): https://goo.gl/hrq3cc
Tickets are also available at: Kyoto Art Center (10:00–20:00)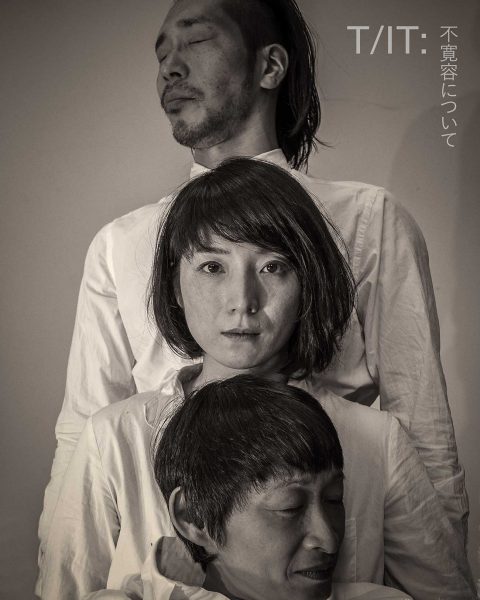 Performers:
Yu Tanaka (Shoujikimono no Kai [Honest Party]), Masashi Nagara,
Yuko Mori*, Yuki Goda*, Kyoko Nomura*, Emi Ogura* (*Monochrome Circus)
Director: Kosei Sakamoto, Takayuki Fujimoto (Kinsei R&D)
Choreography: Monochrome Circus
Music: Toru Yamanaka
Video: Masashi Nagara
Lighting & Stage Design: Takayuki Fujimoto
Costume: Noriko Kitamura
Dramaturge: Shinya B
English Translation: Taro Nettleton, Shinya B
Stage Director: Tomohiko Watarikawa
Video Operation: Kotaro Konishi
Visualizer Programing: Ryo Shiraki
Photography: Sajik Kim, Shinya B, Masashi Nagara
Flyer Design: Takuya Minami
Production Manager: Mono Oyabu
Production: Dance & Environment, Kinsei R&D
Co-Production: Kyoto Art Center
Grant: Japan Arts Council, Arts Activity Grant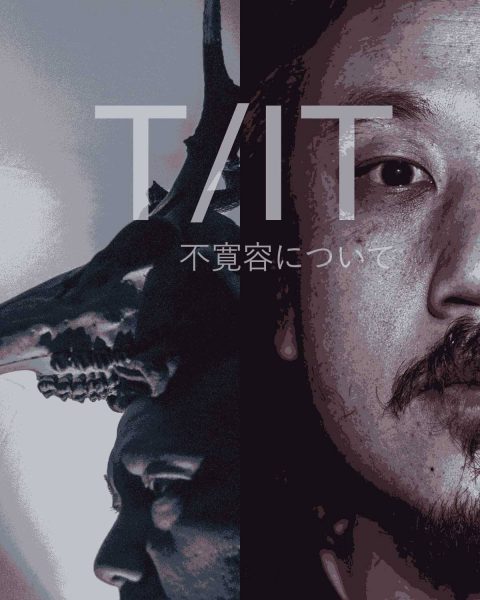 Contact
Dance & Environment
Mail: mc@monochromecircus.com
Telephone: 070-6500-7242
Website: http://www.monochromecircus.com