Time Lapse Plant 4 Rings_4 dancers improvisation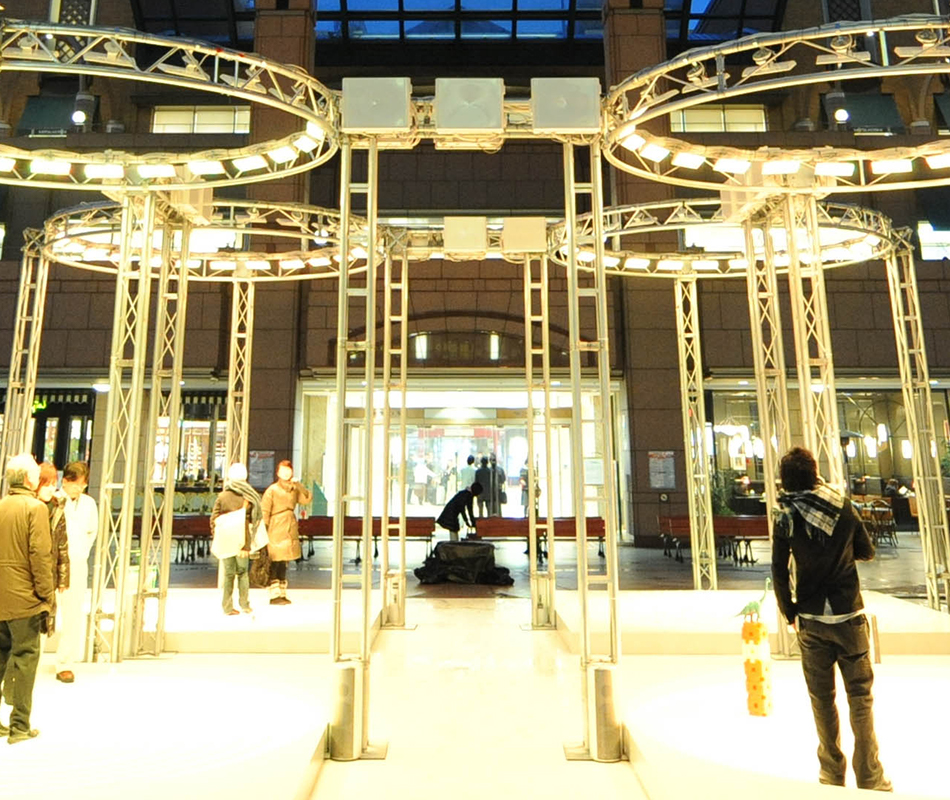 ---
Time Lapse Plant 4 Rings_4 dancers improvisation のドキュメントをVimeoで公開しました。
このダンスドキュメントは、2010年の恵比寿映像祭参加作品として恵比寿ガーデンプレースの大広場に展示された、インスタレーション作品『Time Lapse Plant 4 Rings』を使って公演した、フェスティバルのエンディング・ライブダンスイベントの記録です。
ダンサー:森川弘和・川口隆夫・白井剛・鈴木ユキオ
サウンドデザイン:真鍋大度
第2回恵比寿映像祭「歌をさがして」参加作品
---
Published "Time Lapse Plant 4 Rings_4 dancers improvisation" full document on Vimeo.
4 super cool Japanese contemporary dancers improvised dancing on my installation piece "Time Lapse Plant 4 Rings".
Dancer: Morikawa Hirokazu, Kawaguchi Takao, Shirai Tsuyoshi, Suzuki Yukio.
Also music/sound design by Manabe Daito.
It is an ending event of the Festival.
Yebisu International Festival for Art & Alternative Visions 2010:
"Searching Songs"
---