T/IT: Regarding Intolerance_Rebuild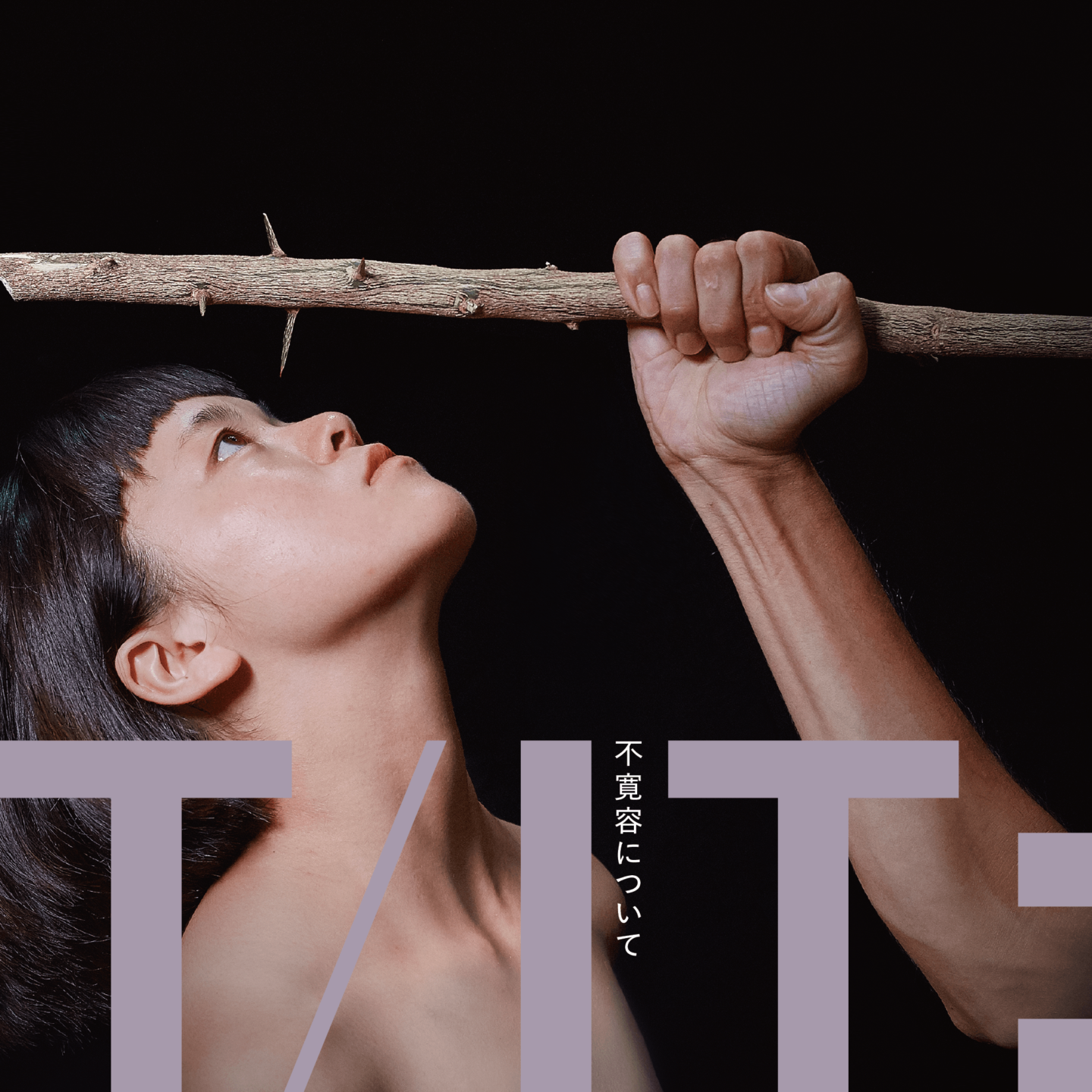 ---
AUBADE HALL, 25th Anniversary Project "INFINITY" Presents
T/IT: Regarding Intolerance
---
CANCELD
OVERVIEW
T/IT: Regarding Intolerance, which challenged contemporary social-political issues from the perspective of "Tolerance / In-tolerance", premiered in 2017 when Donald Trump was elected as president of the United States. The COVID-19 has completely changed our everyday life. T/IT will now be reconstructed and premiered as a renewal version in Toyama, Japan. With Yukio Suzuki as a new choreographer, the work will be sure to evolve into a stronger experience.
In the stage where cutting-edge media arts and the body are fused, the dialogue of the actor and the movements of dancers intersect as we look back on the history of human battle and evolution.
---
PRODUCTION NOTE
Tolerance/Intolerance
It is said that archaic humans did not evolve for five million years.
When homo sapiens appeared, they began slaughtering other animals. Their hands and knowledge turned into "power" and produced even greater power. Ingenuity promoted the progress of civilizations.
Eventually, humans began worshipping almightiness. In parallel, prayers and rituals were performed to create strong bonds and they were immensely effective in creating a unified community. Those who believed in other gods were oppressed brutally. The concept of "tolerance" had to be developed to allow coexistence with others.
Communities eventually became nation-states, the highest authority reigning over all other social groups, and monopolized violence. Humans cling to violence. As nation-states, communities increasingly justified state violence. Weapons evolved from blunt instruments to sharp objects and finally to firearms.
Creativity and cruelty are inextricable fruits of the same tree. Is it necessary, however, to be swallowed by violence?
---
■VENUE:
TOYAMA ART CREATION CENTER – Butai Keikoba 
 https://www.geisou-toyama.jp/
■DATE:
Sat, 11 Sep, 2021 14:00
Sat, 11 Sep, 2021 18:00 (with after talk session)
Sun, 12 Sep, 2021 13:00
Sun, 12 Sep, 2021 16:00
*The door opens 15 minutes before the show.
*The show duration is about 80 minutes.
---
Cast:
Tanaka Yu (Shoujikimono-no-kai), Nagara Masashi
Goda Yuki, Nomura Kyoko, Ogura Emi, Tsujimoto Key
Direction/Lighting: Fujimoto Takayuki (Kinsei R&D) 
Choreography: Suzuki Yukio (YUKIO SUZUKI projects)
Music: Yamanaka Toru
Video production: Nagara Masashi
Dramaturge: Shinya B
Video engineer: Konishi Kotaro
Visualizer Programming: Shiraki Ryo
Costume design: Kitamura Noriko
Sound engineer:
Sone Akira・Wakabayashi Ayaka (AUBADE HALL)
Stage management/Stage set:
Kurotobi Tadanori (Shiawase Komuten)
Production management: Takagi Koichiro (Hiwood)
Flyer Design: Minami Takuya
Promotion photo: Kim Sajik
Steel photo: Shinya B
Technical Support:
Color Kinetics Japan Incorporated
TamaTechLab.
Pi Photonics, INC.
Cooperation: AUBADE HALL Technical department
---
■Produced by:
Kinsei R&D
CITIZENS ARTS ADMINISTRATION CENTER OF TOYAMA
Toyama City
■Co-Produced by: THE KITANIPPON SHIMBUN.
■Sponsorship: FM TOYAMA
■Cooperation: Hiwood
■Supported by:
[ARTS for the future!] Agency for Cultural Affairs, Government of Japan
OGASAWARA TOSHIAKI Memorial Foundation
---
■Admission fee:
3,000 yen, 1,500 yen (U-25) 
*Seats without reservation
*Numbered tickets will be distributed at the reception
*Preschoolers are not admitted. 
*U-25: For ages 25 and under. Present your ID at the reception
*Wheelchair seats are only available at the AUBADE HALL Play Guide
■Tickets will be on sale from Sun, August 8th, 2021
---
■Contact:
CITIZENS ARTS ADMINISTRATION CENTER OF TOYAMA
 TEL: 076-445-5610 (Weekdays 8:30–17:15)
---